on
August 5, 2014
at
10:03 am
The European Space Agency's Rosetta spacecraft will rendezvous with  Comet 67P/Churyumov-Gerasimenko on Wednesday.  Find lots of info, images, videos, etc of the approach and rendezvous at the webstie Rosetta | rendevous with a comet.
A livestream webcast will start on Wednesday at 08:00UTC (4:00 am EDT).  Here's the Rosetta timeline for events in this initial encounter.
Find updates at ESA Rosetta Mission (ESA_Rosetta) on Twitter.
The features of the weirdly double-blob shaped object are getting steadily sharper in the images : CometWatch – 3 August – Rosetta – ESA's comet chaser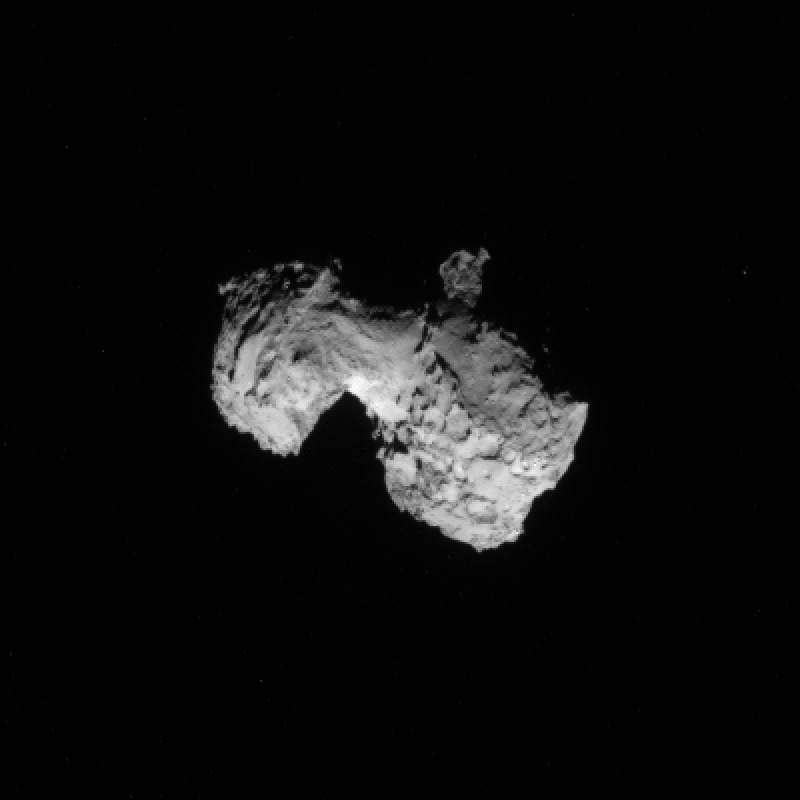 Crop from the 3 August image of comet 67P/Churyumov-Gerasimenko.
Credits: ESA/Rosetta/NAVCAM
Here's an animation of how "sunrise" would look from the spacecraft as it orbits around the comet: